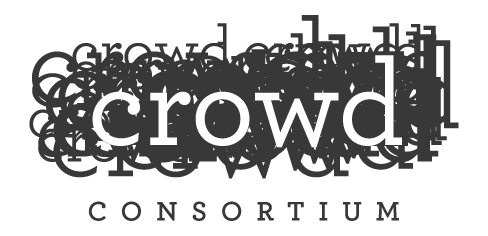 Tiltfactor is proud to announce the NEH and IMLS
Co-Funded event to discuss Future of Crowdsourcing at #crowdcon 
Hanover NH— This week, lead organizers Dartmouth College and the University of Maryland-College Park, announce "Engaging the Public: Best Practices in Crowdsourcing across the Disciplines," a workshop to gather by invitation over 60 leaders from the humanities, sciences, and cultural heritage domains in order to move the national discussion about crowdsourcing forward.
Projects like Tiltfactor's Metadata Games are shaping the future ways in which institutions can interact with the public. The gathering will help guide the Crowd Consortium for Libraries and Archives (CCLA) (going by CrowdConsortium.org), a new organization that identifies and addresses national pressing needs and challenges regarding crowdsourcing in the cultural heritage domain. "It's a chance for those across different domains to deepen the conversation about crowdsourcing, so that we're sharing code, best practices, and technical systems," says Tiltfactor director and co-organizer Mary Flanagan. Neil Fraistat, Director of MITH, and Andrea Wiggins, Professor at the I-School, University of Maryland, are also organizers.
Participants include well-known humanities scholars, scientific researchers, and experts from a range of museums, research labs, libraries, archives, and other memory institutions.
The organizers invite the public to listen in and participate through the live webcast of some of the talks. Also those online may follow and engage with the  #crowdcon Twitter conversation. Find the workshop agenda here.
The exciting joint press release from IMLS and NEH can be found here.